* The GetDigest Add-on service is concerned about the security of your personal information. We therefore offer Digest functions only for sites that are open to the public and do not require the disclosure of your personal data such as user name, password, email address etc.
How to use
GetDigest

Add-on?
How to use
GetDigest

Add‑on?
Download and install the extension for your browser (we currently support Google Chrome and Mozilla Firefox Browser).
Open a web page in your browser and click the button on the toolbar to access the GetDigest feature.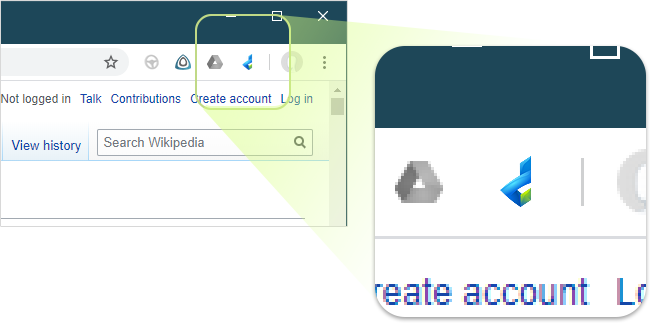 Get an overview of the most important information on the page, experiment with settings to get the best result.
Try additional features:
Open the digest in a new tab
Copy the digest to clipboard
Save the digest in text format to be able to use it later
Share the GetDigest link with your friends and colleagues
Our application is very easy to install and easy to use!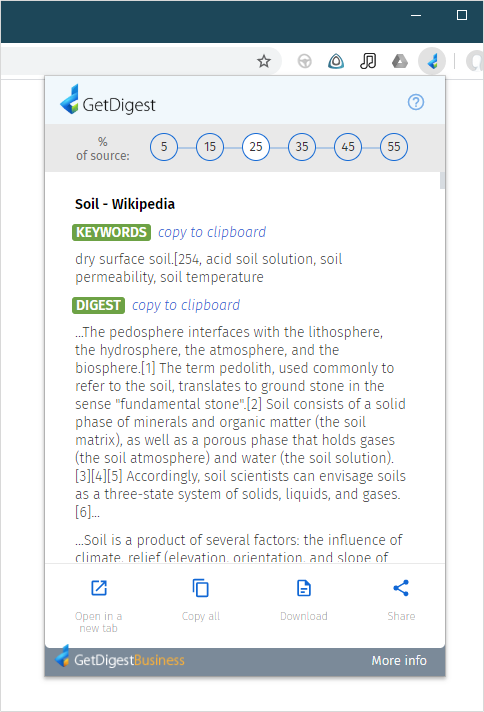 Contact us
The GetDigest extension service currently works in beta mode. We further refine and improve our service and would be happy to receive your comments, suggestions and feedback via email.
Do you have any questions, comments or suggestions?
For more information, please fill out this form:
Thank you for taking the time to help us!